Who had ever thought that a simple idea of door-to-door deliveries can be so popular in the coming years? The best food delivery apps like Seamless, Postmates, GrubHub, and UberEats are the game changers that made things possible in Uber for the delivery genre.
A flood of capital is dishing over billions of dollars in the online food delivery model and order business. As a food startup, it is a great opportunity for you to dive into the evergreen food apps segment.
According to Statista, the online food delivery segment amounts to US$122,739m in 2020. It is expected to grow at an annual growth rate of 7.5%, resulting in a market volume of US US$164,002m by 2024.

According to the same report, a large part of this market segment is platform-to-consumer delivery with a market volume of US$62,798m in 2020.

By 2030 the food delivery industry is expected to reach the amount of $300 billion.
Hire a Designer
Hire talented designers to your current team who specialise in building digital products, design systems and interfaces
Digitization
Enhance efficiency, reduce costs by creating innovative digital processes & products for your brand or business
Connected Automobiles
Technology that reduces traffic accidents, enhances quality-of-life & improves the efficiency of transportation systems
Transit systems
Digital products that find ways to anticipate & respond to commuter's needs & provide a useful journey
Custom Portal
Create mobile or web digital portals for sales, customer relationship & enhancing overall brand engagement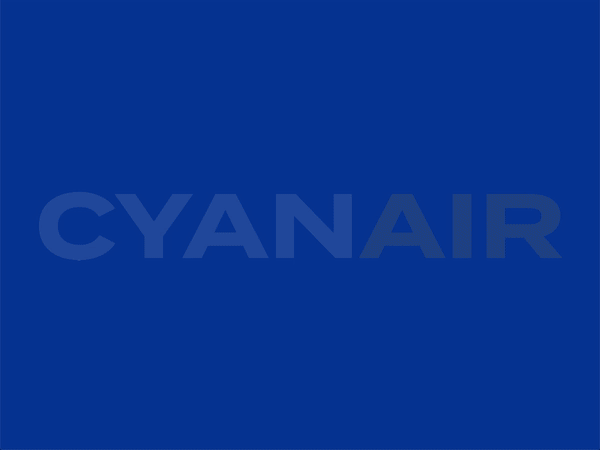 Travel ticketing systems
Improve booking for flights or bus journeys from seat selections to printing travel itineraries & boarding passes
Reimagining eating out for the world staying in
We help tasty businesses stay in business by challenging their digital brand image through design.
In times that are challenging the usual set apart from your competitors and rethink eating out for your patrons. We understand your desire to serve great food so we help you reach out to your customers digitally and rethink your establishment's brand. Discover end to end digital solutions & exclusive creative services for food, beverage and dining businesses to help design the future of their business & deliver the ultimate customer experience to their audience today
​
​
With such encouraging market size, the investors are also eagerly waiting to grab a bite of this cake. According to Crunchbase, Columbia's Rappi had the largest venture capital funding among the food delivery companies in 2019, with the startup bringing $1 billion in Series E round.
DoorDash is one of the top food delivery apps that raised $1 billion in venture capital this year through its $400 million Series F in February and $600 million Series G in May.
Thus, there is a lot of room for food apps with unique concepts and services. We, at Space-O Technologies, have helped various food businesses, startups, cafes, restaurants, and restaurant chains to double their business revenue through food delivery and ordering apps like Postmates and DoorDash. From designing to deploying your app to the App Stores, our mobile experts will take care of everything no matter what type of restaurant mobile food delivery business you are in.
Now, if you are already having a food app delivery idea in mind, go through this blog. Herein there are certain steps that you need to follow to make a successful food app in the food delivery market.
Where are you targeting?
​
The US, Germany, China, Europe, UAE, Brazil, Saudi Arabia, and Korea are the countries with the highest online user penetration for food apps.

Due to COVID, Europe's grocery market is in need of digitization and that allows the huge opportunity for the businesses to establish and thrive.

The top five countries that are leading in the 'food delivery' service are Singapore, the US, Malaysia, the Philippines, and New Zealand.
Food Delivery Startups in the times of Coronavirus Outbreak
We all know that with COVID-19 becoming increasingly widespread, the lives of people around the world have changed. Most countries have announced lockdowns, and life, as we know it, has come to a standstill.
Almost everything is closed except for essential services. Food delivery services are one of the most essential businesses out there.
With people practicing social distancing, self-quarantine, and not going out of their houses, food delivery startups are in demand more than ever. They cater to more orders than ever. Your food delivery business can actually help people stay indoors and fight this pandemic
​
If you already have a startup of food delivery or restaurants, this may be a good time to build a food delivery app like UberEats or GrubHub. The best part is, you don't need to come out of your house to get it developed. You may get it outsourced from a mobile application development company.
Moving on, you should not get carried away and be careful when it comes to safe and hygienic food delivery. Let's take a look at the precautions you must take.
Precautions to take while running a startup of food delivery during a virus outbreak
You must urge customers to pay online, make sure your food delivery app like GrubHub has an option of digital payment.

You must make sure that the delivery executives and customers agree on no-contact delivery. The delivery personnel can drop the package at the door and cal or message the customer to inform.

Sanitization and gloves for drivers are a must. Their safety is more important than any other aspect of your business during these times.

In the case of takeaways, the customers should pick up the package from the counter and there should be contact between the restaurant staff and customers

You should also make sure that you use fewer human resources at the workplace. Let people work from home if they can such as customer service and accounts department.